I'm sorry but I won't reupload anything anymore.
The links that works, works, the ones that are broken are gone forever.
Please, don't ask me to reupload :)
I recently answered to 2 request on the arashi_on community's request post, regarding Arashi no Shukudai kun. Those 2 users were looking for 2 different episodes of this TV show, but after I answered I could give them the files, I found out that a bunch of other users are struggling tring to find the episodes.
After thinking a while I decided to share what I have, also if some friends told me I won't be a good idea because maybe someone will be angry (who? why? Dunno..).
I will try to keep the links alive, but I admit I'm a bit scared thinking how many times I'll have to reupload something XD
So, this will be quite a big issue, that's the only reason why I'm asking you to just follow these simple rules:



DON'T
1) don't repost the files
2) don't repost the direct links
FEEL FREE TO
1) use the raw for subs/screencaps/gif/whatever-purpouses
2) Off course these file aren't mine, I haven't registered the TVshow directly O.o So credits may be optional, but I think that writing this source could help others to find this post and download what they want
3) write in the comments if some link are dead (specify which episode, please)
NOTICE THAT
1) Shukudai's total number of episodes is 178. Here some episodes are missing, sorry.
2) When not stated something different, the episodes are a Medium Quality version
3) This post will always be public & open as I usually do when I share something. It will always be like this if people continue to respect the above rules. You can share the link of this post and people will always be free to download.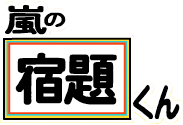 episode's number - date - guest


Episodes #001 - #050
#001 2006.10.02 Iijima Naoko
#002 2006.10.10 Kano Sisters
#003 2006.10.16 Takahata Atsuko
#004 2006.10.23 Otoha
#005 2006.10.30 Wada Akiko
#006 2006.11.06 Suzuki Sarina
#007 2006.11.13 Matsui Kazuyo
#008 2006.11.20 Muroi Shigeru
#009 2006.11.27 Yasu Megumi
#010 2006.12.04 Sugita Kaoru
#011 2006.12.11 Watanabe Marina
#012 2006.12.18 Shibata Rie
#013 2006.12.25 Aiba's Sugoroku with Ogura-san
#014 2007.01.08 Senryuu Okiri Taikai
#015 2007.01.15 Manabe Kaori
#016 2007.01.22 Takada Mayuko
#017 2007.01.29 Marie
#018 2007.02.05 Inohara Yoshihiko&Kiyokiba Shunsuke
#019 2007.02.12 Harisenbon
#020 2007.02.19 Ogura Yuko
#021 2007.02.26 The Touch
#022 2007.03.05 Inoue Waka
#023 2007.03.12 Fukuda Kyoko
#024 2007.03.19 Odoroki no Arashi! 2 Midokoro
#025 2007.03.27 Odoroki no Arashi #2 Mikokai scene
#026 2007.04.02 Morisanchuu
#027 2007.04.09 Yowiko
#028 2007.04.16 Hinagata Akiko
#029 2007.04.23 Nankai Candies
#030 2007.04.30 Karina
#031 2007.05.07 MEGUMI
#032 2007.05.14 Drunk Dragon
#033 2007.05.21 Kokubun Taichi
#034 2007.05.28 Suzuki An
#035 2007.06.04 Katase Nana
#036 2007.06.11 Angaarazu
#037 2007.06.18 Manakana
#038 2007.06.25 Penalty
#039 2007.07.02 Kikukawa Rei&Takabe Ai
#040 2007.07.09 Tutorial
#041 2007.07.16 Ueto Aya
#042 2007.07.23 Nadaki Takeshi&Tomochika
#043 2007.07.30 Eikura Nana
#044 2007.08.06 Jinnai Tomonori
#045 2007.08.13 Kyain
#046 2007.08.20 Every Little Thing
#047 2007.08.27 Macha Macha&Daita Hikaru
#048 2007.09.03 Natsuyasumi no Shukudai yarinokoshi SP
#049 2007.09.10 Nishioka Sumiko&Fukawa Ryou
#050 2007.09.17 Yamada Yuu (Low quality)
Episodes #051 - #100
#051 2007.09.24 Cunning Takeyama
#052 2007.10.01 Nakagawa Shoko
#053 2007.10.08 Odoroki no Arashi! 3 Midokoro
#054 2007.10.15 Odoroki no Arashi! 3 Mikokai scene
#055 2007.10.22 Tabata Tomoko
#056 2007.10.29 Tamaru Maki
#057 2007.11.05 Koyabashi Mao
#058 2007.11.12 Tamura Kenji
#059 2007.11.19 Impulse
#060 2007.11.26 Fueki Yuuko
#061 2007.12.03 Funakoshi Eiichiro
#062 2007.12.10 Arashi no kajiou ketteisen!SP
#063 2007.12.17 Kirin
#064 2007.12.24 Yuuka
#065 2008.01.07 New Year Mikoukai
#066 2008.01.14 Unjash
#067 2008.01.21 Satou Aiko
#068 2008.01.28 Kikuchi Momoko
#069 2008.02.04 Shinagawa Shoji
#070 2008.02.11 Ichikawa Yui
#071 2008.02.18 Asakusa Kid
#072 2008.02.25 Sandwich man
#073 2008.03.03 Satoda Mai
#074 2008.03.10 Mori Izuma
#075 2008.03.17 Chihara keitei
#076 2008.03.24 Natsukawa Jun
#077 2008.03.31 Special Midokoro wo shokai!!
#078 2008.04.07 Odoroki no Arashi! 4 Mikokai scene
#079 2008.04.14 Ueto Aya
#080 2008.04.21 Hokoyou
#081 2008.04.28 Bananaman
#082 2008.05.05 Nishikawa Ayako
#083 2008.05.13 Kanjiya Shihori
#084 2008.05.19 Miyagawa Daisuke
#085 2008.05.26 Hoshino Aki
#086 2008.06.02 Nishikawa Takanori
#087 2008.06.09 Fujisaki Marketto
#088 2008.06.16 Edo Harumi
#089 2008.06.23 Daicho Kurabu
#090 2008.06.30 Shiodome Aiba Land kuradashi mikokai
#091 2008.07.07 Ogiyahagi
#092 2008.07.14 Tabe Mikako
#093 2008.07.21 Haruna Ai
#094 2008.07.28 Sakai Maki
#095 2008.08.04 Namahosoppoi SP
#096 2008.08.11 FUJIWARA
#097 2008.08.18 Ishihara Satomi
#098 2008.08.25 Kinoshita Yukina
#099 2008.09.01 24hour terebi micchaku special
#100 2008.09.08 Suga Shikao
Episodes #100 - #150
#101 2008.09.15 Higedanshaku
#102 2008.09.22 TKO
#103 2008.09.29 Kanda Sayaka
#104 2008.10.06 Minami Akina
#105 2008.10.13 Sekai no Nabeatsu
#106 2008.10.20 Yoshizawa Hitomi
#107 2008.10.27 Yamamoto Takahiro
#108 2008.11.03 Furuta Arata
#109 2008.11.10 Tutorial
#110 2008.11.17 Okane ga nai no de SP
#111 2008.11.24 Suzanne
#112 2008.12.01 DAIGO
#113 2008.12.08 Itou Yuna
#114 2008.12.15 Hisamoto Masami
#115 2008.12.22 Odoroki no Arashi! 5 Midokoro
#116 2009.01.05 Odoroki no Arashi! 5 Mikokai scene
#117 2009.01.12 Aiba Land mikokai scene
#118 2009.01.19 Gyaru Sone
#119 2009.01.26 Sato Ryuta
#120 2009.02.02 Nagase Tomoya
#121 2009.02.09 Oshikiri Moe
#122 2009.02.16 Hamaguchi Kyoko&Animal Hamaguchi
#123 2009.02.23 NON STYLE
#124 2009.03.02 Fukada Kyoko
#125 2009.03.09 Okane ga nai no de SP
#126 2009.03.16 Audrey
#127 2009.03.23 Arashi no shukudai kun Midokoro
#128 2009.03.30 Degawa Tetsuro
#129 2009.04.06 Motokariya Yuika&Shinagawa Hiroshi
#130 2009.04.13 Ayase Haruka
#131 2009.04.20 Nakamura Shido
#132 2009.04.27 Nights
#133 2009.05.04 Matsuura Aya
#134 2009.05.11 Yamasato Ryouta&Aiba sugoroku 2009
#135 2009.05.18 Ariyoshi Hiroyuki
#136 2009.05.25 Osawa Akane
#137 2009.06.01 Hatori Shinichi&Kobayashi Mao
#138 2009.06.08 misono
#139 2009.06.15 Imoto Ayako
#140 2009.06.22 mihimaru GT
#141 2009.06.29 Fukawa Ryo&Aiba sugoroku 2009
#142 2009.07.06 Hannya
#143 2009.07.13 Nozomi Tsuji
#144 2009.07.20 Robato
#145 2009.07.27 Sawamura Ikki
#146 2009.08.03 SPEED
#147 2009.08.10 Super Aiba sugoroku 2009
#148 2009.08.17 Tsuchida Teruyuki
#149 2009.08.24 Oasis (Hight Quality)
#150 2009.08.31 Garage Sale (Hight Quality)
Episodes #151 - #178
#151 2009.09.07 Fujimoto Miki
#152 2009.09.14 Tanimura Mitsuki
#153 2009.09.21 Katsumi Takahashi
#154 2009.09.28 Aiba sugoroku yama no te-sen game
#155 2009.10.05 Hiking Walking
#156 2009.10.12 Inoue Mao 1
#157 2009.10.19 Inoue Mao 2
#158 2009.10.26 3 jikan Namahoso yoshu
#159 2009.11.02 3 jikan Namahoso satsuei hiwa & Daihanseikai
#160 2009.11.09 Hibiki (Hight Quality)
#161 2009.11.16 Abe Sadao
#162 2009.11.23 Arashi no narikiri 80 byo talk (Hight Quality)
#163 2009.11.30 Yaguchi Mari
#164 2009.12.07 Gekidan Hitori (Low Quality)
#165 2009.12.14 Yasuda Misako
#166 2009.12.21 Shizuru
#167 2010.01.04 Shinnen Mikokai kuradashi SP
#168 2010.01.11 Yajima Norito
#169 2010.01.18 Jarujaru
#170 2010.01.25 Moromizato Shinobu
#171 2010.02.01 Yonekura Ryoko
#172 2010.02.08 Honjamaka
#173 2010.02.15 Tsubasa Masuwaka
#174 2010.02.22 Arashi no narikiri 80 byo talk
#175 2010.03.01 Sada Mayumi
#176 2010.03.08 Fruit Punch (Hight Quality)
#177 2010.03.15 Tutorial
#178 2010.03.22 Last episode

ATTENTION PLEASE
As you can see the files are MANY. Maybe I made some mistakes putting the link for episode X to the sign "episode Y". Tell me if you find some of these mistakes, ok? ;) I'll fix them!


Thanks to
rhyme_or_reason for episodes 7, 17, 33, 35, 38, 65, 78, 79, 95
Thnaks to
resha22chad for episode 154